30 Mar

5 reasons why you should join the bubble parade in your city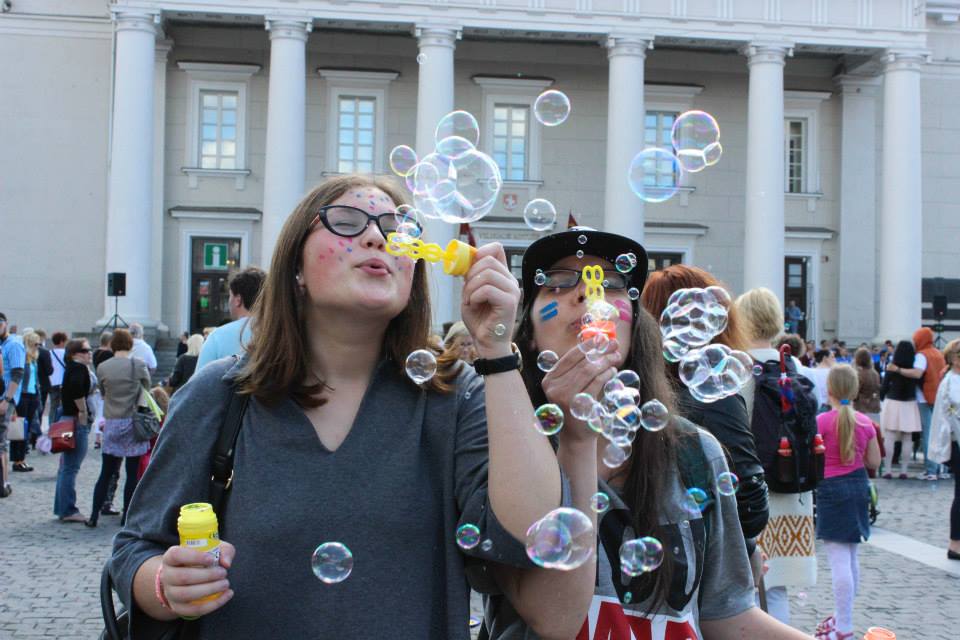 Don't worry about how to celebrate that summer is coming. Thanks to 100happydays Foundation we have the best plan for you! The 2nd Global Bubble Parade, a peaceful worldwide movement of parades of soap bubbles, officially returns for 2016 and it's promising to be more bubblestastic than ever!
This year there will be more than 60 cities joining our global event, from Singapore to  Colombia, and from the US to Bali, celebrating the end of spring and the belief that happiness is a journey, not a destination.
We are particularly happy for this event since it gives visitors the chance to meet and share an interactive experience across cultures, races and geographical borders. Read on to learn more about what's new for 2016 and why you can't miss out on this year's fun.
 1. It's fun!
Parades are the right place to catch the community celebrations and gather with smaller communities up and down our cities, providing good, family & friends entertainment. And all for free!
2. Make new friends
You will be joining a lot of people that have your same interests and passion. The parade creates a connection between people that want to have a great time and make more people happy. Besides this is just one of the times that we can gather with most of the community and remind ourselves how lucky we are to call our city home.
3.   It's free
It's so easy to get involve! You just need smiles and bubbles. Yeah, bubbles are not free, but they are definitely cheap!  You don't have to pay anything to join us and in most places, you don't even have to pay to park because it is held on a Sunday. Just show up, bring lots of bubbles and let the good times roll.
4. You can be a child again
Parades are the place for everyone to join! The best family and friends event with the emphasis on everyone — particularly the children — having a good time. But that is not only it! Soap bubbles are so colorful and shiny that is impossible not to act like a child again.
5. From  social media to reality
There is nothing more amazing about social media and internet than to be able to join an event that is held the same day on 60 different cities in the world! You will be able to see other's cities parades on Facebook, Instagram, Twitter or other social media and then have a great time and meet in your own city to have fun in a real life event.